The Importance of Placemaking in GLAS' Identity: The Eleven Principles
Ortigas Center is not simply a strategic location for GLAS; it is a meticulous one. Being situated at one of the most thriving business centers of the Metro requires a calculated study other than the infrastructural feasibility of its location. It also involves the accessibility, the commotion, the environment and the culture that define the urban area as a whole.
The approach of determining those four aspects is called placemaking. Placemaking is one of the established tactics for urban planning. It factors in the demands and needs of the environment and the surrounding community, and determines to shape the character and identity of such spaces. With GLAS being part of the Ortigas ecosystem, its identity coalesces with the tenacity and the urgency of the vicinity. And throughout its development, the glass tower is able to uphold placemaking through four tenets of a cutting-edge office tower.
The quality of a space extends to its accessibility. For GLAS's case, its location is strategically placed between three tapered roads with less vehicular volume. But those lanes connect to major throughways that lead to other parts of the Metro.
Pedestrians have a convenient access to the tower through the sidewalks and walkways. Though, modes of transportation is limited to taxis, shuttles and private vehicles.
Sleek design is more recognized when it is experienced. GLAS assures that its world-class architecture translates into comfort and convenience. The configuration of the tower ensures of warm ambiance with less influence of external heat, inconsistent ventilation and extreme lighting.
As an office building defined by sustainability, sanitation, maintenance and safety protocols contribute to the convenience for GLAS' esteemed patrons, leading to an enhanced experience.
A compelling design needs to more than drive the uses and activities of a place; it needs to improve on it and unlock its advanced possibilities. Thus, GLAS exceeds its purposes of a traditional office building, reflecting the current demands and purposes of the workforce.
Several spaces for GLAS are capable for hospitable, recreational and retail uses, akin to a mixed-use development that boosts value.
But the planning, design and management of spaces would not be substantial without considering the community. What draws the community and other people to these places is the basis for them to meet their needs.
GLAS intricately weaves the identity of the Ortigas community to its facilities, amenities and other features. With its world-class ambiance, it becomes an ideal hub for collaborative work and socializing.
Placemaking over GLAS does stop on establishing its foundations that lead to a design that honors the environment and its community. It is a continuously arduous process of converging many opinions from different areas to one unified vision.
But with intricate considerations that GLAS took, it is able to promote the eleven basics principles for placemaking (conceived by the nonprofit organization Project for Public Spaces (PPS)):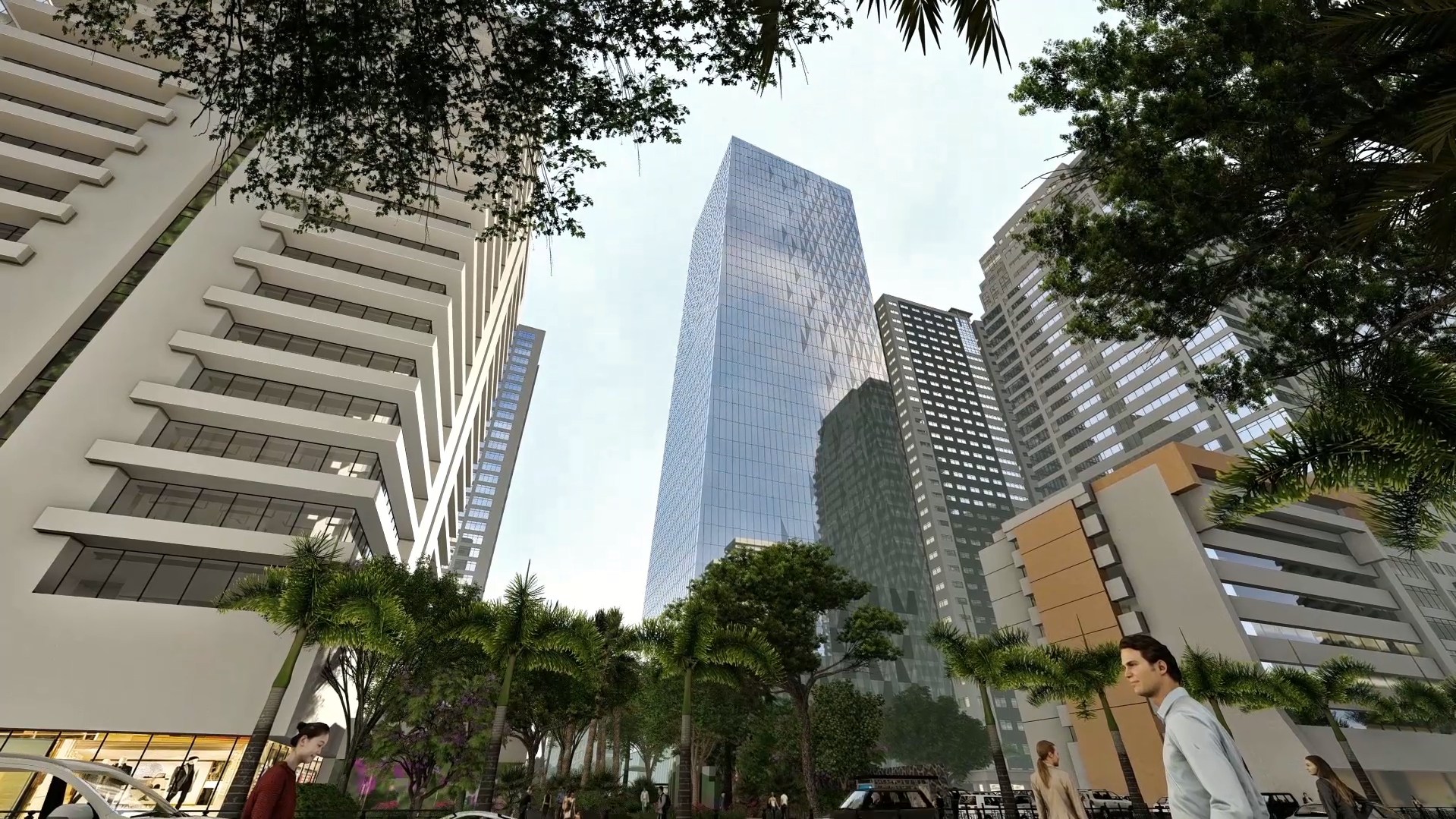 1. Start with the Expert: The Community
Placemaking starts with the existing people and places surrounding it. The strategy is to consult and coordinate with the community, who have subjective insights, perspectives and experiences of the area. They are the target of the sociable features; thus, it gives them to confidence and ownership to hear from them.
2. Create a Place, Not Simply a Design
Placemaking also means on making a livable, walkable habitat. GLAS is situated at the heart of a sprawling business district that is robust on its corporate and commercial areas. Thus, a strategic design on its entrance, driveways and access areas to other adjacent destinations will influence on its in-house hospitality.
3. Look for the Right Partners
Most environments are composed of people from diverse backgrounds, as well as groups with diverse purposes for the community. Thus, it is imperative to collaborate with the best partners possible to succeed on a consistent vision and fulfil innovation. Each one of their DNA should be placed on the design.
4. You Can See a Lot Just By Observing
Observation is key to learning. Personal immersion over the area speaks on what a design needs and does not need for its environment. For GLAS, with its location founded over an industrious city, the current workforce climate and the competitive market are taken into balanced account and lead to innovation.
Placemaking should be governed with a singular vision for its structure. For GLAS, it is built on the purpose of creating a world-class cutting-edge all-glass office tower that elevates the experience or its patrons. But presenting that vision to partners and tenants requires a slow but sure process for success.
6. Start with the Petunias: Lighter, Quicker, Cheaper
Small steps can test the waters over which placemaking strategy is effective. But it needs to be done lighter, quicker and cheaper. Designers need to find the flexibility to experiment, observe and repeat the process. And sooner, it may arrive to convenience stores, indoor cafes and LED screens for GLAS.
To triangulate is to arrange different elements and facilities to transform spaces into places where people can gather, interact and bond. It also means to convert unsafe areas into sprawling urban spaces. With its intentions for safe in-person interactions, GLAS promotes this in their offices and over the grand lobby.
8. They Always Say "It Can't Be Done"
One of the biggest obstacles for placemaking is the responsibility passed to the public or private groups involved. There can be skepticism between the parties, bringing the mindset of "it can't be done". A compromise needs to be formed with the urban environment and the local community, especially for GLAS.
9. Form Supports Function
Any pioneering feat of architecture starts with their form and function. This is the identity that GLAS bears since its inception, assuring that its purpose and practicality as a premier office building succeeds and exceeds its vision. And it believes its benefit to the identity and integrity of the city.
10. Money Is Not the Issue
The collaborative effort between designers and the local community can be a huge benefit financially. Designers of such places present a valuable space where its occupants can thrive, and partners may find few financial barriers. The same philosophy applies for GLAS with its cost-effective measures, energy-saving facilities and seamless service.
11. You Are Never Finished
And finally, placemaking is an endless process of transformation. Trends in architecture and design change. So does the geographical and societal climate of any environment. It is not simply maintenance but growth as a symbiotic community. GLAS acknowledges this, letting its sustainable features create a nurturing environment inside and out.
The identity of any structure extends to its environment, the culture and the community. They are nearly linked to every aspect of architecture and design. Placemaking acknowledges this intricately, placing importance on its impact to its intended audience and the surrounding population.
For that, GLAS is more than just a component of a thriving skyline. It is a representation of the innovation towards the community, its partners, the people and even the designers. Its groundbreaking recognition is made possible because of them.
GLAS is an all-glass tower and premier office address, located in Ortigas, Pasig City. Bringing world-class design and green technologies, this state-of-the-art, 188-meter edifice features 102,000 square meters of Grade A office spaces and retail areas within its 42-story, 3-basement structure. Its innovative features that exceeds typical office building standards makes this is a PEZA-registered location. And setting benchmarks in green architecture marks it as a LEED-certified Platinum office tower.